The Family Buie: Scotland to North America 1983

By Dr. T. R. Buie and J. S. Buie

"Unfortunately we must relate the death of  Dr. T.R. Buie of San Marcos, Texas on June 9 at the age of 90.  T.R. and I worked many long years on the book about the Buie families and we both enjoyed every minute of it. 

T.R. was always helpful and encouraging and his passing is a great loss to all of those interested in Jura research and a personal loss to me.  I will miss him and his wife Ruby very much. -  Scott Buie"  From Jura Research Newsletter #50

With his invaluable efforts we are now able to build on what he started.   Cynthia Thomas Huggett

I would like to thank Scott Buie for giving me permission to "post as much or all" of his book as I'd like. 

(Please observe copywrite of The Family Buie:Scotland to North America)






While reading, keep in mind that not all records were canvassed for this book and all comments, notes, updates, and verifications are welcome.  When you read you will notice that there are many loose ends.  Buies appearing and disappearing as county lines change and for other reasons.  Since starting this, I have discovered that some Buies are quite a motile group and a Buie in one place may also be the same Buie in another, which I suspect is the case for some of the ones included here.  Anyone who can help with verifying that two or more of the different groups are in actuality the same person--please please let me know.

Please sign in below and let me know which family group you are studying. If you don't know put the name and birthdate of the oldest Buie (and spouse if known) you have and I'll see if I can place you in the right group.  If you wish to be emailed or would like your email sent to others working on your family group, tell me in comments section.

Thank you 

E-mail 
Cindy
     My Family Group is B and Z            

This page was last updated on: October 24, 2009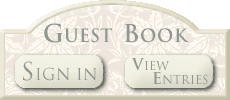 FOR MY MOM





MARY ANN BUIE THOMAS
  Family Group B & Z



Oct. 19, 1937-

Aug. 20, 2006

JAMES H. THOMAS

Oct. 08, 1931-

Sept. 06, 2007

FOR MY MOM

IN LAW

NANCY KATHERINE HURST HUGGETT

Aug. 20, 1937-

June 06, 2007

Apologies for not updating information as often as I should.  And thanks to everyone who signs in and emails corrections.

With the death of my parents and who were my genealogy partners, I sometimes have a hard time working up the enthusiasm I once had.

Please know your efforts are appreciated as are your comments.






Thank You





Cynthia Huggett